resource at jocelyn chinese tuition
Quality Learning Materials for Chinese
为提高学生学习华文的能力,陈老师所设计的材料着重系统化,并清楚地列出学习目的及考核标准。下方附上了中心所提供的材料,供大家参考。
At Jocelyn Chinese tuition, we provide well-organized resources to support learning. Thus, we list the lesson objectives and assessment criteria clearly on every worksheet. This ensures quality learning and effective self-revision. 
Take a look at our sample resources below! This can serve as reference when you choose a suitable Chinese tutor / Chinese tuition centre.
Essay writing Worksheet for H1 Chinese
Our well-organized worksheets help students grasp essential writing skills. Not only are the learning objectives clear, scaffolding is also provided for each segment. Thus, students can easily refer and revise after the lesson.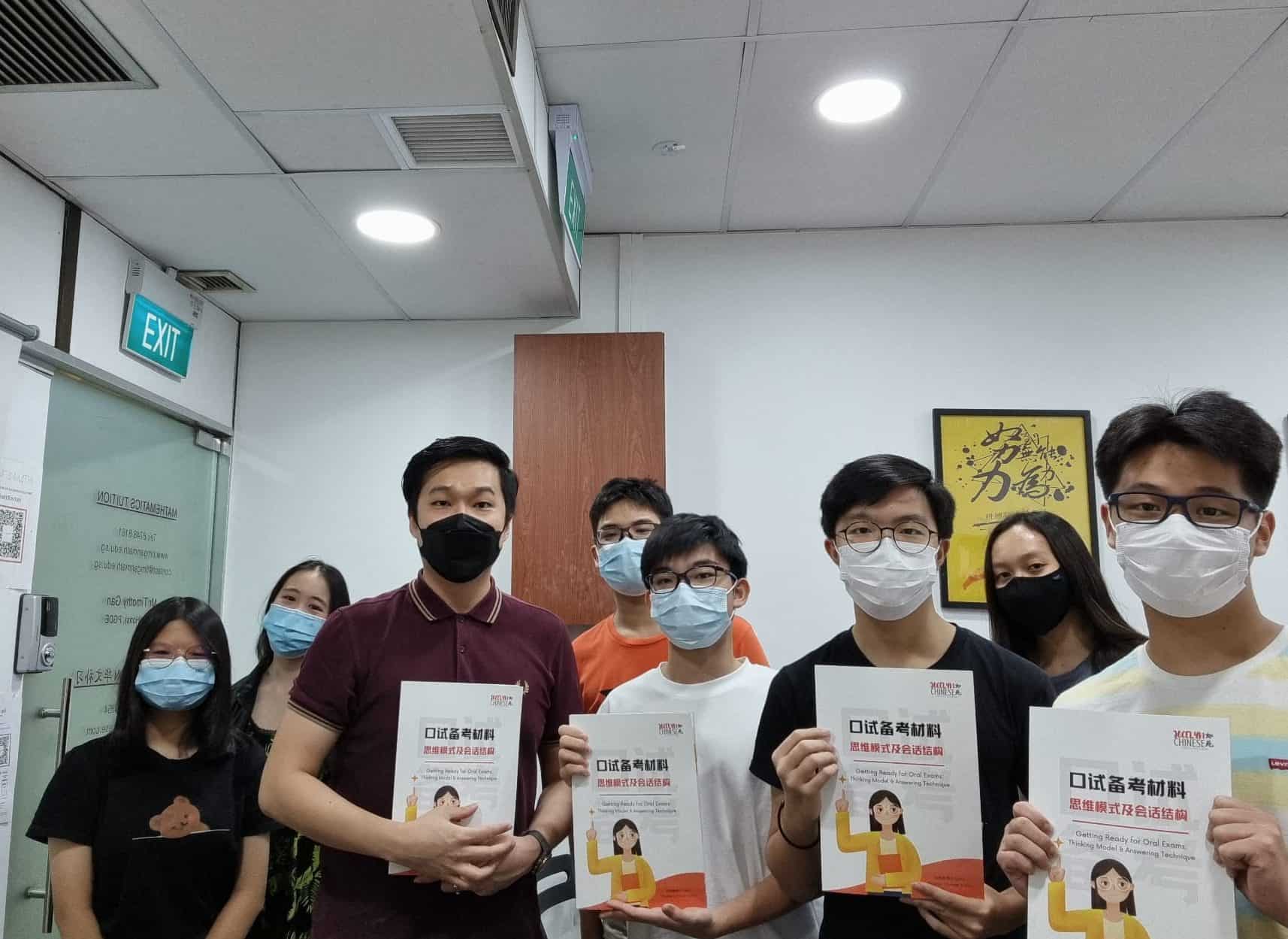 O Level Chinese Revision Package​
In 2019, our dedicated team produced our very own O Levels Chinese Revision package! All students who join us at Jocelyn Chinese Tuition will receive this detailed book for free. Key techniques and structures are provided in the revision package to ease the load of your revision. 
Chinese Oral Exam Revision Package
Our team of experienced Chinese tutors collaborated with graduated seniors to compile hot oral topics for students' revision. Sample questions and answers are provided to help students prepare for their exam.
Blog Posts with Practice Worksheets
除了分享一些有趣的主题,我们也在部落格上分享了免费的练习,供大家自习。同学们可点击下方链接,练习考试中的重点项目。每一份练习中,都附上了参考答案,同学们可以自行批改。如果有任何问题,也可以在部落格的留言处提问哦!另外,练习也附上了重点词语表,助大家逐步掌握新词汇。只要经常复习,语言程度就能慢慢提升了!大家一起加油吧!
We have also provided several free practices for your A levels and O levels Chinese revision! Simply read our blogs to practice key components of the national examinations. Worksheets with sample answers are provided with each post. Also, a list of key vocabulary relevant to the topics are also provided with explanation. Regular practice will go a long way in improving your Chinese language. All the best!